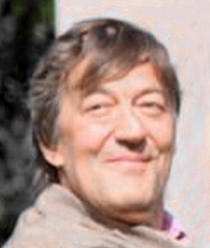 Having adapted the stage version of Me and My Girl in the mid-eighties, Stephen Fry was overwhelmed by its success. When he received a call from Stephen Sondheim, the hugely successful American composer and lyricist, responsible for hits including West Side Story and A Little Night Music, he was tremendously excited at the thought of working with such a great musical talent.
Sondheim asked after Fry's fax machine, which at that time was something of a novelty. It turned out that the composer wanted Fry to be part of a Treasure Hunt that he was running in America, persuading Mr Fry to religiously spend the whole of his Saturday evening next to his newfangled machine in the UK sending back replies to the participants on the other side of the pond.
Stephen Fry is still waiting for the elusive commission to materialise.
His book elaborating on this story and many others, The Fry Chronicles, is available to buy now…
If you are looking for a rich variety of clues in a treasure hunt, then give us a call www.treasurehuntdesign.com