Ranger Driving Treasure Hunt Package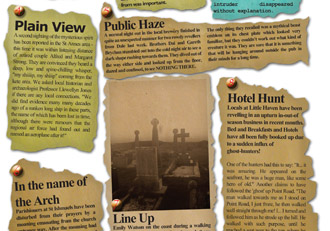 Ranger Treasure Hunt Package – available to UK event organisers and suitable for families exploring one area by car.
Your Ranger Driving Treasure Hunt will be created for clients or families when your venue is based in a geographically interesting location. A driving based treasure hunt where the treasure hunters are challenged to solve the riddle using the cryptic clippings and work out what to do with the answers.
The Ranger driving treasure hunt package comes with a map, a series of clues and a decrypter which will gradually reveal the location of the final answer.
We speak to locals to find the hidden places of interest, those spectacular viewpoints and historically interesting elements.
The clues are based in safe, public locations, using roads and car parks, avoiding fast traffic and hazards.