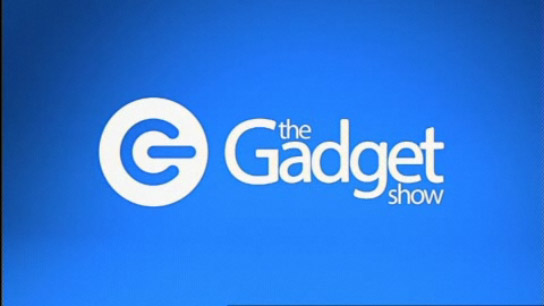 September 28, 2010 | Posted in Events, General News, Press | By Treasure Hunt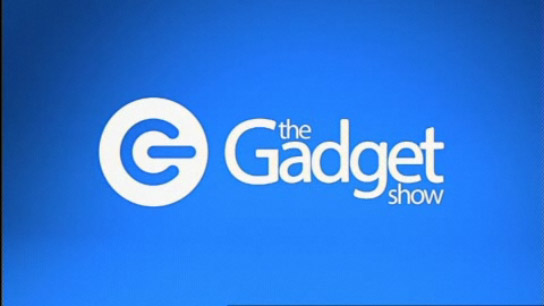 At Treasure Hunt Design, we are proud to have come up with the concept behind the treasure hunt featured in The Gadget Show episode aired on 27th September 2010. Following getting in touch with their researchers back in April, they hosted a treasure hunt to  to demonstrate a range of gadgets, using GPS, vehicles and metal detectors.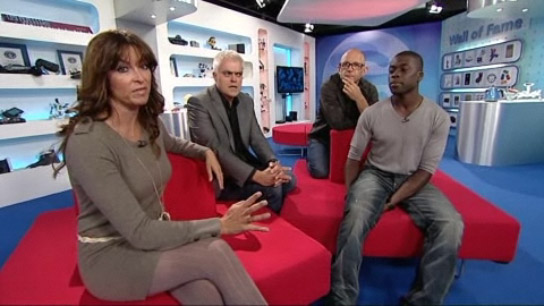 If you want creative treasure hunt ideas for your TV production then we are the only stop you'll need… www.treasurehuntdesign.com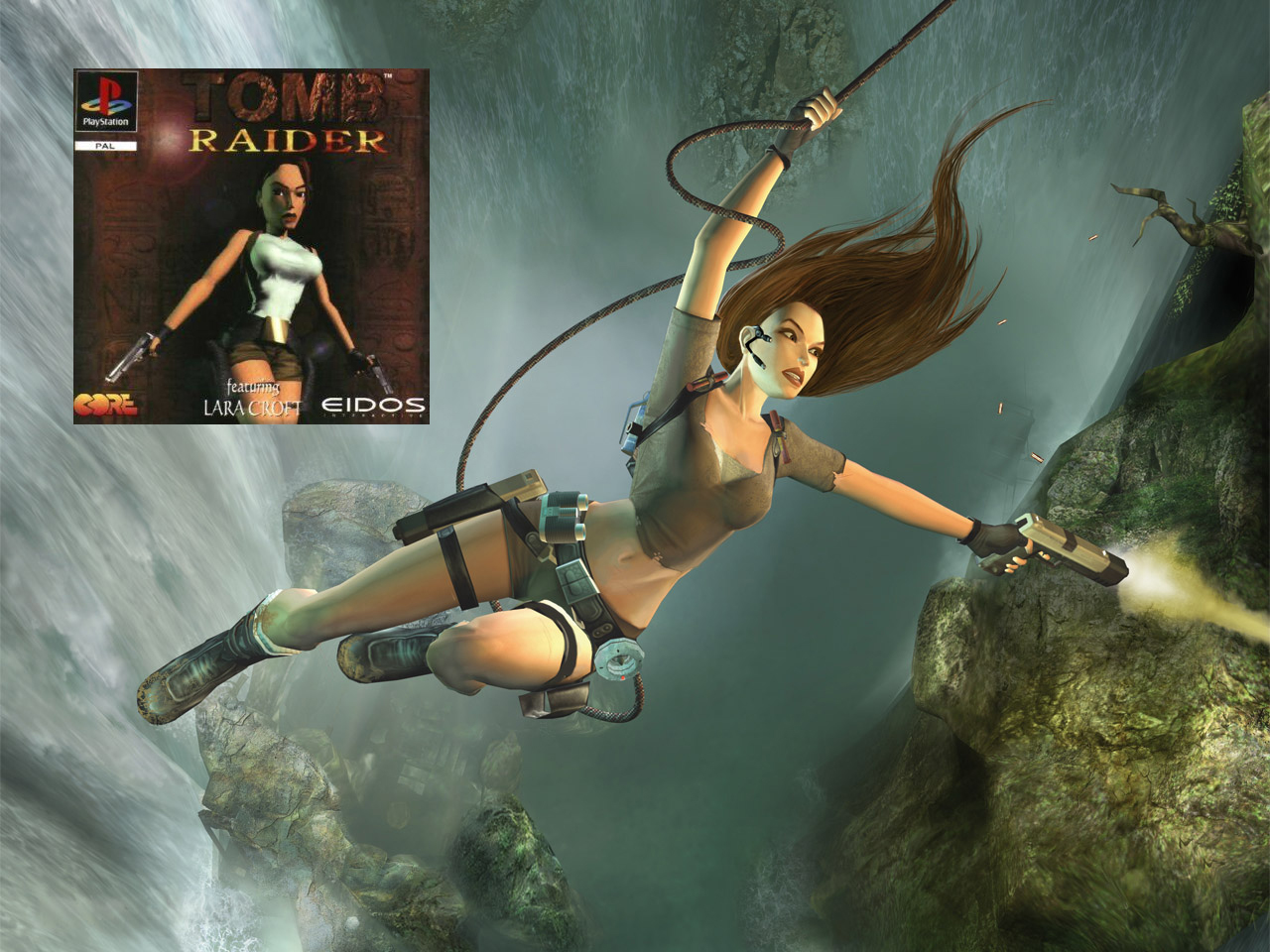 August 10, 2010 | Posted in Research | By Treasure Hunt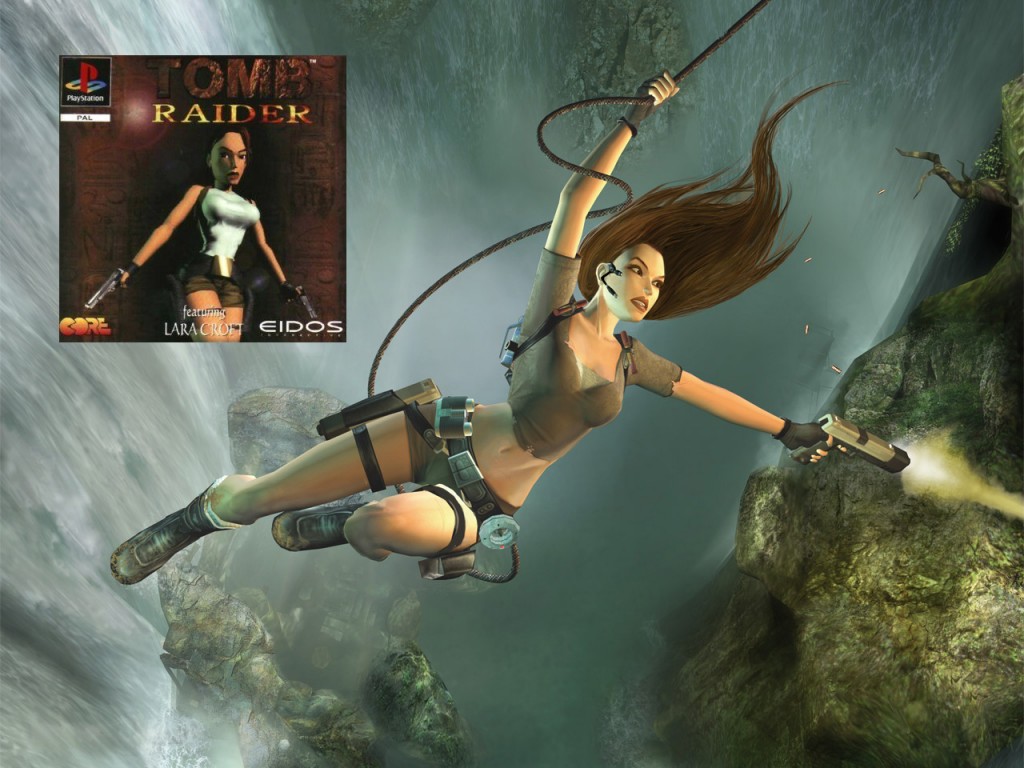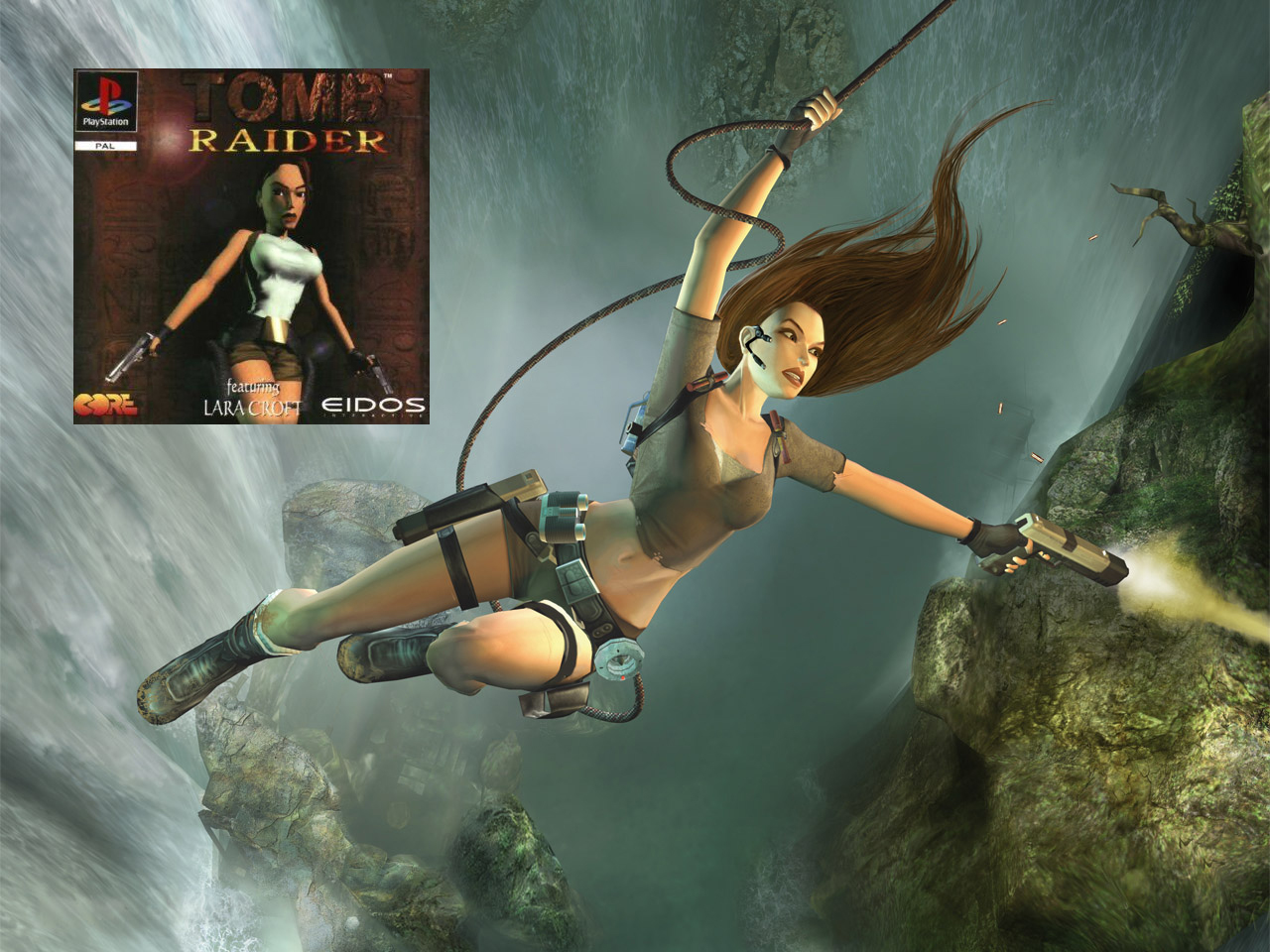 If you failed to notice the phenomenon that is Tomb Raider, then these words are wasted on you. The treasure hunt themed Tomb Raider was a computer game so popular, that generated it's own movie franchise. Lara Croft is the Guinness Book Of World Records official Most Successful Human Videogame Heroine. Ian Livingstone from Choose Your Own Adventure books fame is the President of Eidos.
If you apply the reasoning that treasure hunting is now an activity that instead of digging up gold, involves solving a series of puzzles in order to achieve a goal then that introduces a realm of computer games.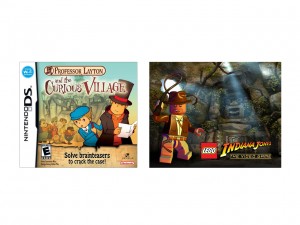 Professor Layton has a large series of mind-straining challenges on the Nintendo DS which conform to the "armchair treasure hunt" formula. Similarly, Indiana Jones has now been converted to a huge variety of formats including Lego.
Here's a thought – why don't you have a treasure hunt based on a video game… we know just the people www.treasurehuntdesign.com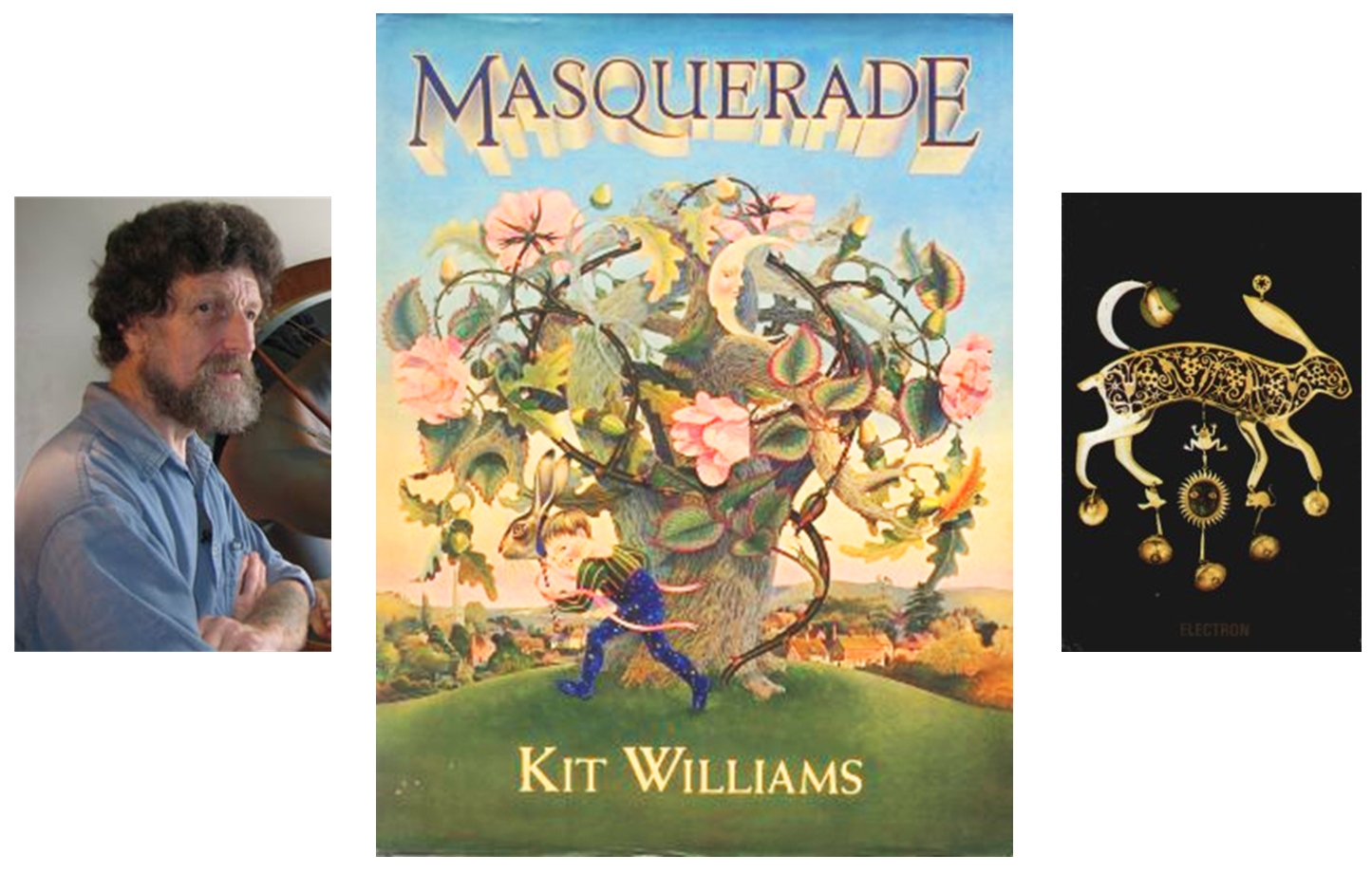 August 4, 2010 | Posted in Research | By Treasure Hunt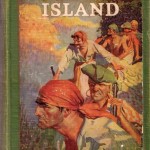 The earliest appearance of treasure hunting is in Robert Louis Stevenson's  Treasure Island. Published in 1883, it was the first time that the concept of treasure maps, hidden pirate's gold and x marks the spot appeared in the public domain.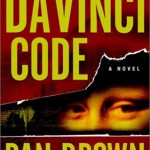 More recently, Dan Brown has been assaulting our senses with his Da Vinci Code series. They are all based on ancient unsolved or undiscovered puzzles permanently installed in the landscape and architecture.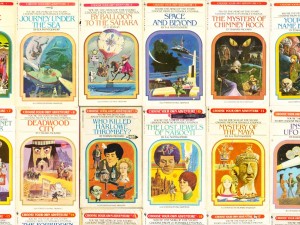 In the late 1970's and early '80's before the takeover of computers, there were a huge variety of Choose Your Own Adventure books. These series of puzzles allowed you to choose your own path through the books and to a satisfactory conclusion (treasure).  Key components of this were Steve Jackson and Ian Livingstone. Both of whom crop again in gaming circles, both board and computer based, significantly with Tomb Raider.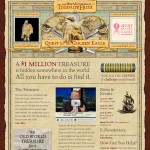 If you search online, there are quite a few treasure hunts floating about in print. The "World's Greatest Treasure Hunt" is a bit better than most as it is built on twelve separate factual stories of treasure hunting history. The prize is one of the emeralds from Mel Fisher's Atocha mounted in a Golden Eagle. All you have to do is answer some trivia questions. This particular hunt purports to be all for charity but has not featured too highly in the media recently since it was launched earlier in 2010.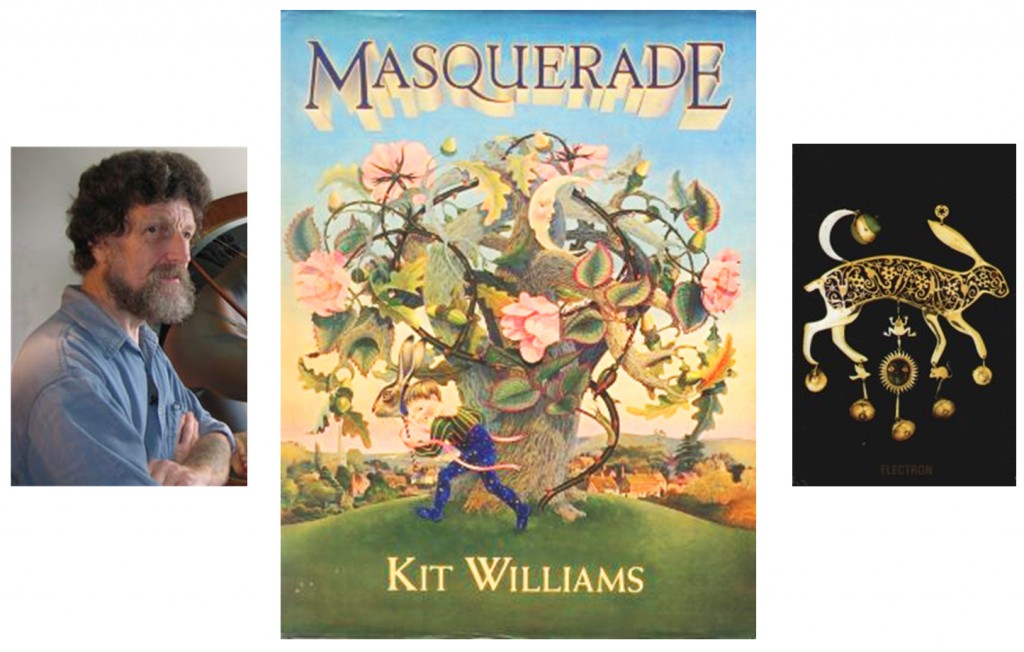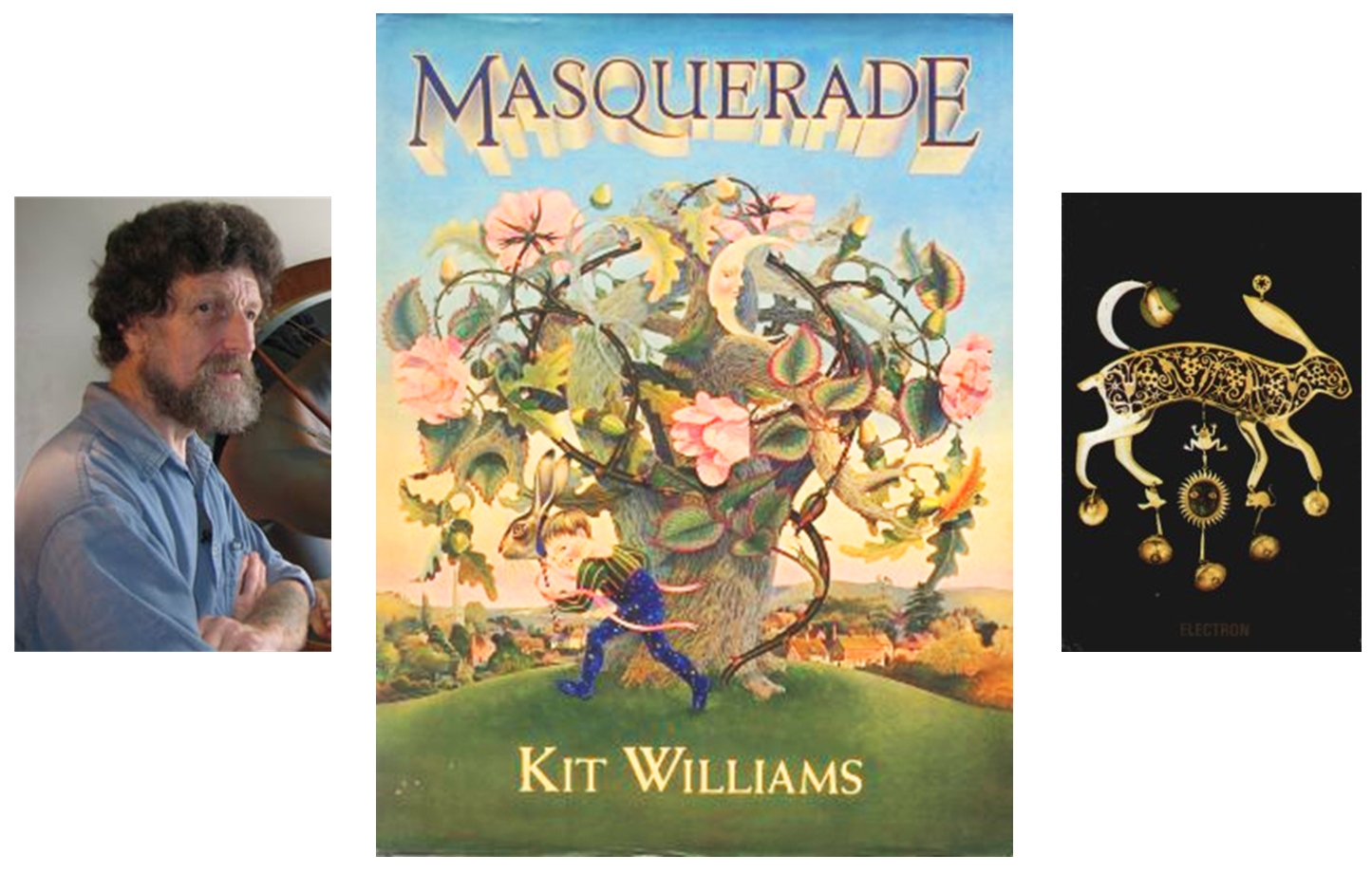 The book of all treasure hunting books is this, Masquerade by Kit Williams. He sold hundreds of thousands of copies of the book when it was launched in 1979. It was a legendary success. Williams buried a golden hare that he made in a metal-detector proof ceramic cast. In the book is a rhyme which tells you how to solve the riddle. The rest of the text is all just misleading. Connect the right eye to the right pointing digit on all creatures, reveals letters on each page – stringing them together gives the location. The prize was located by Ken Thomas in 1982. Legend has it, that at the same time two teachers worked it out, dug it out without realising it for Thomas to recover from their discarded soil. Thomas then went bankrupt trying to profit from the hare and it was auctioned off. It later turned out that an old housemate of Williams' was married to Thomas' business partner, and that Thomas had sent in a copy of a map that he had already known about – and was announced the winner. We mustn't feel sorry for Kit as he was so relieved to be out of the limelight and not to have to open all of his post or answer the telephone any more. Previously he received 100's of letters a day had to read every one just in case they had answered it.
If you would like to "book" a treasure hunt – get in touch www.treasurehuntdesign.com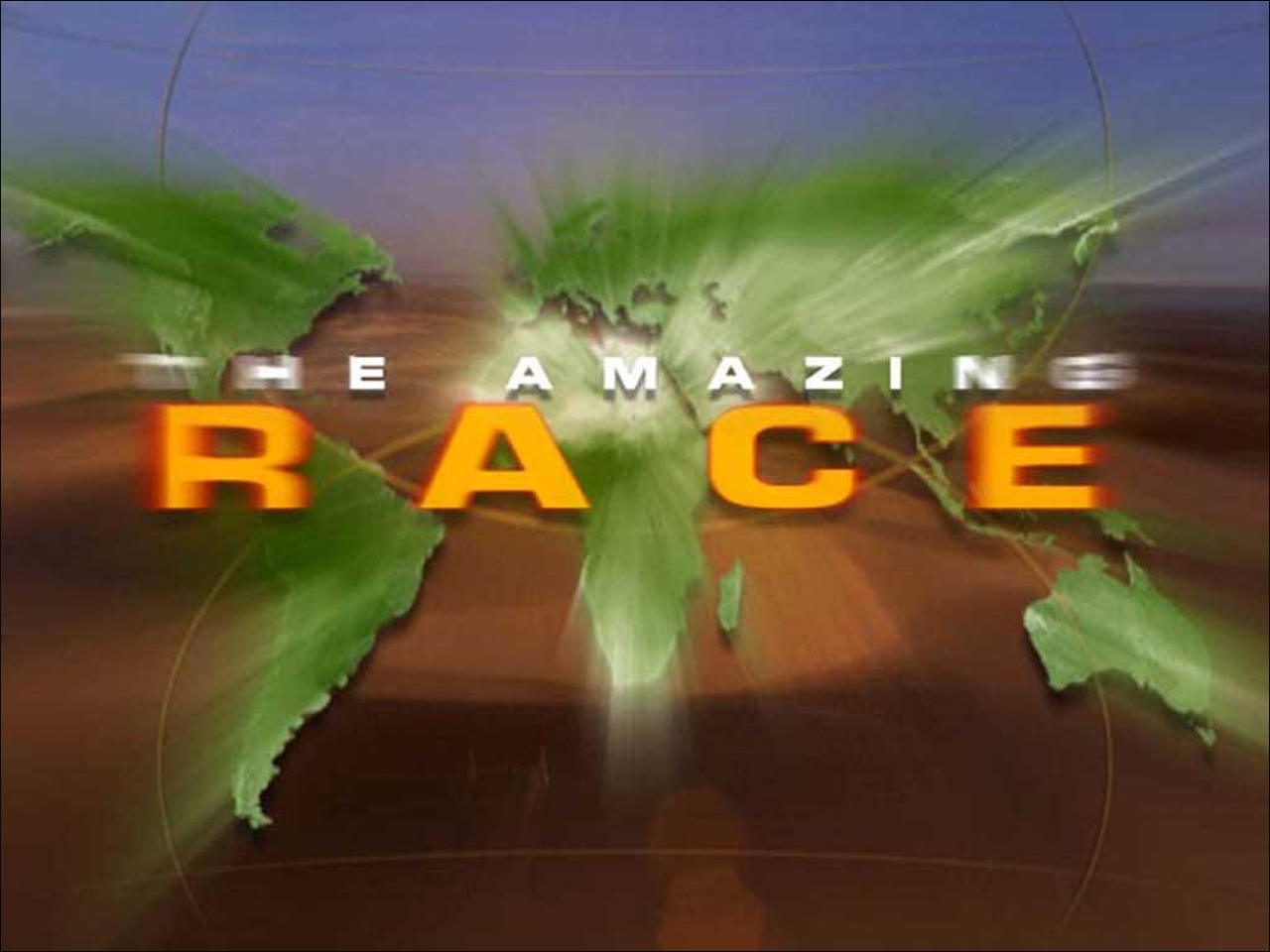 July 26, 2010 | Posted in Research | By Treasure Hunt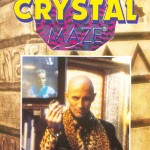 Channel 4 were hugely influential in the production of puzzle, challenge and reward based programming starting with The Crystal Maze. Teams raced around different zones, solving puzzles to release a crystal within a time limit. If they failed then the individual attempting the puzzle would be locked into the room. Crystals bought you time in the whooshing air filled Dome, where the more gold pieces of paper you grabbed flying about – the more you would win.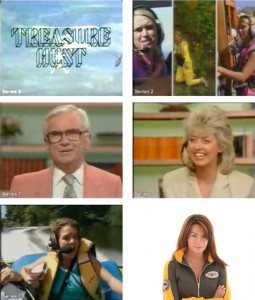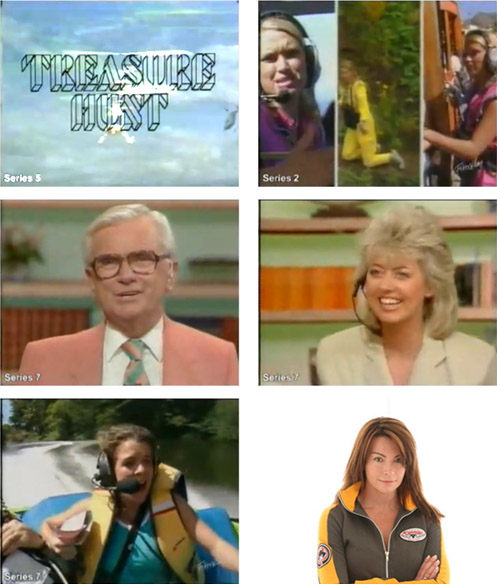 Channel 4 were also the pioneers of the ultimate treasure hunting TV classic: Treasure Hunt – starring Kenneth Kendall and Wincey Willis in the studio with the competitors as clue solvers, controlling their Sky Runner. For the majority of the series this was Anneka Rice, however there were two more: Annabel Croft was guest Sky Runner towards the end of the run on Channel 4 in 1986; Suzie Perry picked up the jumpsuit in 2002 for a brief resurgence on BBC2.
During the interval ITV had The Interceptor, and Channel 5 introduced Fort Boyard. The Interceptor featured two participants dropped in unknown locations with Annabel Croft trying to work out where they were and get them together. Competitors carried two locked backpacks with infra-red sensors on.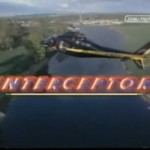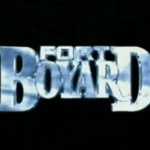 They had to find the other person's key for their backpacks and then each other evading The Interceptor – a striking black leather clad Scottish menace who was armed with an infra-red gun and helicopter / motorbike / performance car. Fort Boyard was essentially the Crystal Maze but on a much grander scale based in a fort in the middle of the ocean. This was broadcast in many countries. For British viewers we mainly had the baddy, a faux grumpy Lesley Grantham, up against a team gently guided around by Melinda Messinger. The Crystal Maze, Treasure Hunt, The Interceptor and Fort Boyard were all the brainchild of one man, Jacques Antoine.
The current big daddy of the TV treasure hunting world is presented to us by the Americans – who do not do things by halves. The Amazing Race is a transglobal competition where couples compete to be the first across the finish line to win $1million hosted by a glossy Phil Keoghan. To date there are 17 series and it is in no danger of fading out.
If you want to experience a TV quality treasure hunt at your venue – there is only one thing to do. We'll give you a clue…  www.treasurehuntdesign.com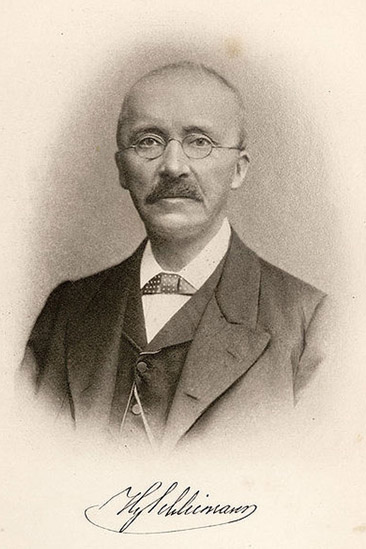 July 13, 2010 | Posted in Information, Research | By Treasure Hunt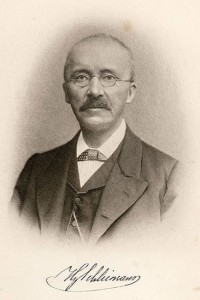 The definition of treasure hunting nowadays has evolved from archaeological digging up of lost treasure to solving a series of puzzles to reveal a final answer or reward. There is a cult activity in Seattle called The Game that is a treasure hunt but has no treasure at all – the winners, who are the first to solve a series of diverse challenges, instead claim nothing more than bragging rights over fellow participants.
Going back to it's original meaning, allow us to introduce you to the grandaddy of treasure hunting. The gentleman to your left is Mr Heinrich Schleimann. He analysed and dissected Homer's Illiad to discover the lost location of Troy in Turkey in 1873.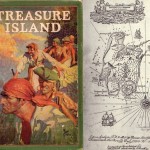 Ten years later Robert Louis Stevenson published Treasure Island. The significance of this is that it is the first time we see the glamorisation of pirates, treasure maps, buried treasure and X marks the spot.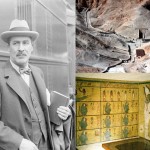 Forty years later in 1922 Howard Carter made his famous discoveries in Egypt of the tomb of Tutankhamen.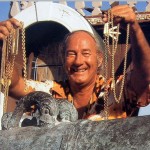 Advances in technology resulted in a couple more finds far more recently, especially in the field of diving. In 1985, Mel Fisher recovered $450m of gold and silver from the 1622 Spanish ship, Nuestra Senora de Atocha. The discovery, consisting of pieces of eight, emeralds (the source of the emerald city) and jewellery is more commonly known as the Atocha Motherload. Over two decades after the death of Fisher, they are still recovering articles from the site – so far they've got less than half of the recorded payload.
In the very recent history, Dave Crisp using a metal detector uncovered a hoard of 52,000 Roman coins in Frome, Somerset. He has been hunting for over 24 years without great success and in one week discovered two.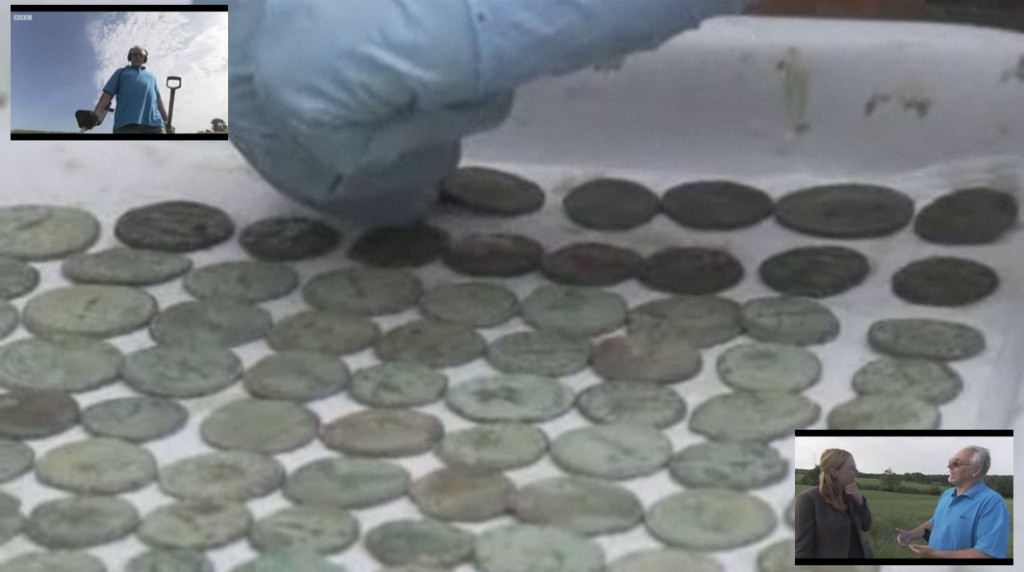 Oh, and if you want to have your own treasure hunt – you won't forget us now will you? https://treasurehuntdesign.com/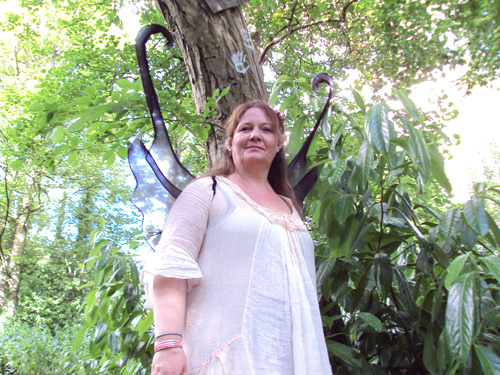 July 6, 2010 | Posted in Events, General News, Press | By Treasure Hunt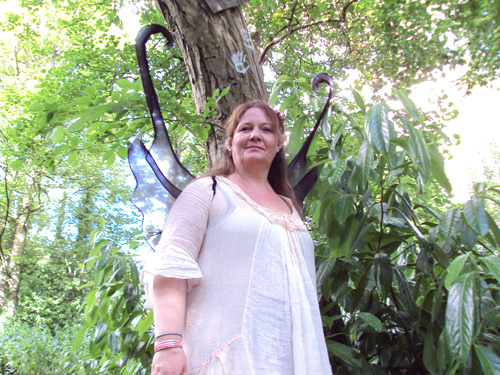 We hope that everyone experienced a wonderful and magic afternoon at the launch of our TV treasure hunt for Channel 4's Country House Rescue.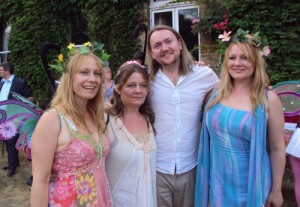 Toby Wilson from Treasure Hunt Design had laid out a fun and engaging set of clues for the locals through the woods. Secrecy about the outcome of the event is still utmost, so we can't tell you if it was a success or not and we can't tell you if the fairies who run the mystery location were happy with the outcome. "I saw a goblin!" said one child "I saw a REAL goblin!!" We cannot confirm or deny the sighting.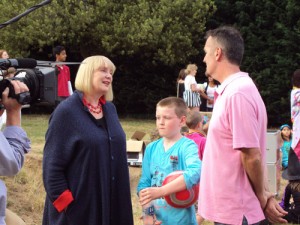 Ruth Watson and the team were on hand to gauge the reaction of participants. You'll have to wait until the programme comes out to see if anyone actually enjoyed it or not.
Food, drink and entertainment were laid on for the launch, with bouncy castles and the occasional waft of burger. The weather was very kind. We'd love to tell you more, but then we'd have to… …you know….
To host your own – take a tour of our website – www.treasurehuntdesign.com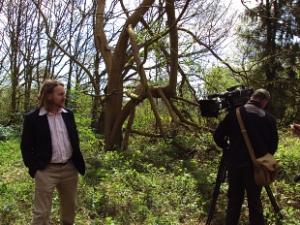 June 28, 2010 | Posted in Press | By Treasure Hunt
Garston Manor treasure hunt for Channel 4 programme
Wednesday 23rd June 2010
By Michael Pickard
Treasure hunters will search for goblins and fairies in a "secret piece of countryside" when a television programme visits Watford.
Garston Manor, in High Elms Lane, will be the setting for Channel 4's Country House Rescue, when producers visit the 19th Century house next month.
There a goblins and fairies treasure hunt will take place for children as part of the programme, which aims to create innovative ways of making money for local country houses.
The treasure hunt was created by Sam Gething-Lewis, of Herefordshire-based Treasure Hunt Design.
Sam left his job as a corporate games designer to create clues, puzzles and games for country houses, holiday companies and hotels.
Sam said: "They asked me to go into Garston Manor and give them ideas about how to make money. They'll be able to use the treasure hunt again and again.
"It's a fantastic opportunity for me because it's quite a quirky product that I sell. I was on site for a day and then I spent a day designing the treasure hunt."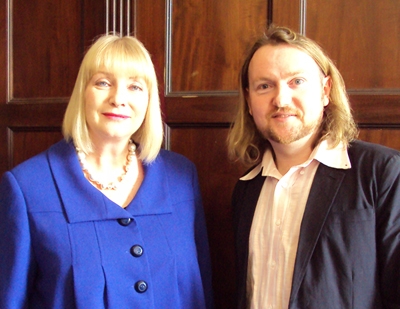 April 21, 2010 | Posted in General News, Press | By Treasure Hunt
We filmed yesterday in the glorious sunshine and a bracing April wind.
The venue and subject matter will remain top secret until it is aired.
Read more on our Country House Rescue Treasure Hunt page.