The Lego brand have invested heavily in the mechanism of treasure and treasure hunts to capture the imaginations of their customers. Using a wide variety of themes, Indiana Jones, Greek Mythology, Pirates, Pirates of the Caribbean, Treasure Island they host a huge variety of models.

They have recently started to develop simple customisable board games along the same lines where you build the game and then play it, for example in the Lego Minotaurus game your aim is to find the temple, evading the Minotaur and making your opponent's life difficult.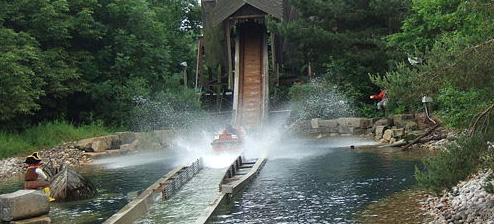 In their theme park in Windsor they have converted the Wild Woods section into the Pirates Landing – where you can pan for gold and ride the treasure themed log flume.
Huge brands fly the flag for treasure hunting – if you want to too – then you know what to do… www.treasurehuntdesign.com