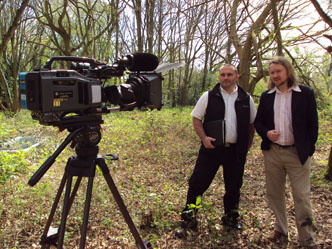 We will be filming on Tuesday 20th April 2010 in a top secret location – which will remain so until the broadcast – so don't ask!
We have very limited access so will have to act really quickly to plan out the route, set out all the clues and squeeze in the filming too.
The preparation is everything, so we are poring over maps and speculating over ideal clue locations.