December 13, 2010 | Posted in:Competitions
The Eyes Have It – but how many are there?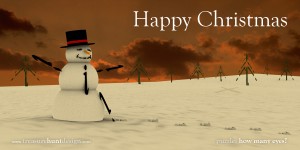 Click on the image to enlarge. We will send chocolates or wine to the winner of this puzzle. Email your answer to info@treasurehuntdesign.com. The draw will take place on 29th December 2010. Good luck! A big thank you to everyone we have worked with this year – have a wonderful Christmas and a prosperous New Year! UPDATE: The competition was won by DJ in Uxbridge. Scroll down for the correct answer.
77.