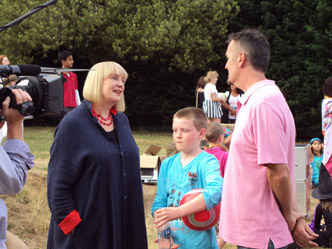 April 11, 2011 | Posted in Events, General News, Press | By Treasure Hunt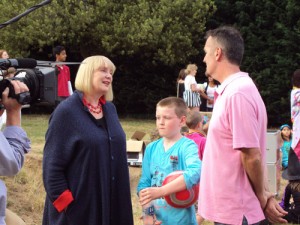 On April 10th 2011 the episode of Country House Rescue that Treasure Hunt Design were featured in appeared on Channel 4. Ruth Watson met with Toby Wilson and Sam Gething-Lewis at High Elms Manor (formerly Garston Manor) in Watford. The show illustrated that treasure hunts can be used by venues as a method of generating money. Thanks to the wonders of internet research – Treasure Hunt Design received their first enquiry during the ad break just minutes following their appearance. If you are short of time and would like to know specifically more about the treasure hunts, find the episode and then fast forward to 14:45 and be sure to watch Ruth presenting the concept to the house owners. If you would like a money making treasure hunt at your venue contact Treasure Hunt Design on 07551 875604.

April 4, 2011 | Posted in Events, General News, Press | By Treasure Hunt

TV Treasure Hunter to the Rescue
Professional treasure hunt expert, Sam Gething-Lewis, has been called in by Ruth Watson from Channel 4's Country House Rescue to help revive the fortunes of an ailing property in Watford.
Garston Manor was bought by Sheila O'Neill for £500,000 as a wreck. On the programme to be shown this week, her daughters plan new money-making schemes, including a UFO academy and a treasure hunt at the Georgian property.
"It was great working with Ruth, she is a real professional," said Sam, who's from Blakeney. "The girls at Garston were a scream, you'll have to watch the episode to find out how it all turns out!"
Sam launched Treasure Hunt Design in 2009 and the business has grown from strength to strength, featuring everything from hi-tech cross-country adventures with the Land Rover Experience, to baffling brainy professors in city centre puzzles.
Treasure Hunt Design has recently completed a successful pilot for families with the National Trust in Montacute House in Somerset, with a view to rolling the model out to properties across the country. More locally, during the last decade Sam and his team have completed almost thirty treasure hunts for one location alone. You can take part in one of the treasure hunts over this Easter weekend at the spectacular Eastnor Castle in Herefordshire, hunting for the hidden giant eggs.
"He is very creative and his work is slightly 'off the wall' which makes it much more interesting and unusual, said Simon Foster, Eastnor Castle's estate manager.
Treasure Hunt Design's latest project in development is a creepy hunt featuring elements from all of our nightmares from clowns and ventriloquist dummies to mannequins and skulls.
If you think that your venue would benefit from having income from a treasure hunt then you can contact Sam on 07551 875604.
Country House Rescue was aired on Sunday 10th April 2011 at 9.00pm on Channel 4.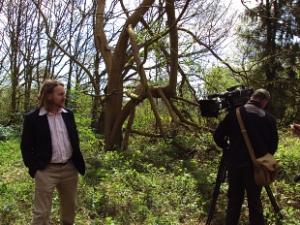 June 28, 2010 | Posted in Press | By Treasure Hunt
Garston Manor treasure hunt for Channel 4 programme
Wednesday 23rd June 2010
By Michael Pickard
Treasure hunters will search for goblins and fairies in a "secret piece of countryside" when a television programme visits Watford.
Garston Manor, in High Elms Lane, will be the setting for Channel 4's Country House Rescue, when producers visit the 19th Century house next month.
There a goblins and fairies treasure hunt will take place for children as part of the programme, which aims to create innovative ways of making money for local country houses.
The treasure hunt was created by Sam Gething-Lewis, of Herefordshire-based Treasure Hunt Design.
Sam left his job as a corporate games designer to create clues, puzzles and games for country houses, holiday companies and hotels.
Sam said: "They asked me to go into Garston Manor and give them ideas about how to make money. They'll be able to use the treasure hunt again and again.
"It's a fantastic opportunity for me because it's quite a quirky product that I sell. I was on site for a day and then I spent a day designing the treasure hunt."